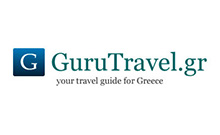 Coming soon.
we can offer you
related projects
WordPressious

WebOlution undertook the design and development of WordPressious.gr. The WordPressious team consists of web designers, web developers, and web…

Very Sorry

WebOlution designed & developed the website of "Very Sorry" Online Magazine. Visit www.verysorry.gr and read all about celebrities, showbiz,…

Boutique Greece

(gr) Το νέο πλέον site του τουριστικού γραφείο Boutique Greece στην Ρόδο σχεδιασμένο από την WebOlution.
do you like our work?
Contact

us to make a nice project for you
14-18 Karea str., Athens

+30 210 7564325

info@webolution.gr
Let's talk about your project